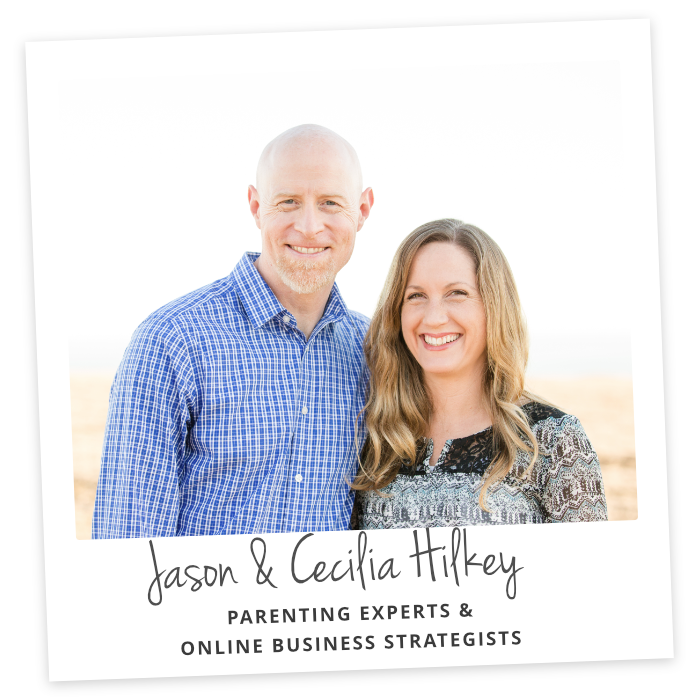 Happily Family
PARENT COACH TRAINING
The 60-day system to coach parents, grow your business, & change the world 
How to start–or grow–a fulfilling, lucrative business helping parents, kids, and families, quickly & easily
Find clients, get noticed online and offline
Use your personal and professional experience to help other parents
How to market and sell (even if you don't like marketing and sales)
The Choice is Clear
Key principles of Happily Family Parent Coach Training…
You'll get step-by-step directions for how to find your ideal clients, and grow your audience or online presence. You'll discover the easiest strategies online and offline to connect with parents and build your credibility and legitimacy. You'll see how to quickly create coaching services and programs that help families.
You'll see how to use your personal and professional experiences to connect with parents and help them. You'll discover how to narrow your focus to attract the "right" people who need your message, and not get lost in the crowd.
You will understand how to authentically attract paying clients who love you, even if you don't like sales and marketing. You will discover how to create unique programs, as well as package and price them for clients at various income levels.
You will see–in just a couple of hours a week–how to grow a business online or offline, even if you have little ones at home and a "day job". You'll find out about free and low-cost online tools to automate and run your business. Ultimately, you can build a fulfilling, rewarding, and sustainable business that you can run on your timeline, possibly from anywhere in the world!
WE ARE CECiLIA & JASON HILKEY
Creators of Happily Family and Online Business Strategists
We got started in 2011 when we taught an online parenting class to about 30 people… at the time we were both full-time classroom teachers, we had two young kids at home, and worked in a "nook" off the side of the kitchen! From the humble beginning, we are now "over the moon excited" that our work reaches tens of thousands of parents each week!
Since we discovered what works online to truly serve the parenting market, we've had over 100,000 parents and professionals from over 200 countries participate in our online conferences, classes, and coaching and we've generated revenue in the multi-6 figures each year.
Because of our fast growth in the parenting niche, we get more questions every day–from established experts and people just starting out–about how to grow their coaching practice and their parenting business.
Don't know where or how to start and feel overwhelmed?
Wondering what kind of services to offer and how much to charge?
Have limited time and energy because you have young kids and a job?
Wondering how to best serve parents in a small community or at various levels of income?
Don't know where to find clients, grow your audience, and build your online presence?
Feel passionate and inspired to help others with what you know?
What's Included In the PROGRAM?
Step-by-step guidance to find clients, grow your audience, and build your online presence
Know how to market, package and sell your service without being pushy
Get coaching tools and techniques to get your clients past their roadblocks and help them create the family life they've always wanted
Directions to use simple technology to grow your email list and deliver your coaching
How to fill your coaching practice with individual and/or group clients
Ongoing support and community to help with challenging clients, or questions about business strategy
9 SELF-PACED MODULES
$4,000 Value
Access sessions, replays and handouts. The 60-day system to coach parents, grow your business and create a sustainable income. 
Monthly Group Q&A Calls
$2,000 Value
A year's worth of support. Get your questions answered and get personal help during LIVE group coaching calls. Recordings are available afterward.
COACH TRAINING MEMBER Forum
PRICELESS
Ask your questions, get feedback, feel supported, network and share information. Enjoy the community of like-minded, mission-focused people.
BONUS – EMAIL TEMPLATES
$200 Value
Get the "Client Getting" Email template that we use to reach out to potential clients and get them signed up on your calendar to talk to you about coaching.
Bonus – Happily Family Blueprint program
$497 Value
Our flagship parenting course. Sharpen your skills as a coach, so you can show your clients how to use connection, agreements, win-win solutions, and limit setting to address "misbehavior". Includes handouts you can share with your own coaching clients.
Bonus – Clear Path Forward - Create Your Online Program
$2000 Value
Create, market, and sell your first parenting class online. See what and how to teach online, how to grow your email list, use technology, nurture your audience.
BONUS – "New Coach Pitfalls"
$500 Value
Psychotherapist and parent coach trainer, Leslie Potter, talks about what pitfalls are the most common for newer parent coaches and how to avoid them. You'll find out how to be a coach rather than a friend, how to avoid pleasing and placating clients, and why and how to focus your coaching on a parent's emotional experience rather than the child's behavior.
Bonus – Client Finder Support
PRICELESS
For coach trainees who complete this program, we will tap into our list of over 100k parents to help you find your ideal client, possibly in your own niche. This is a practice experience for you to build your skills and confidence as a coach, by coaching a client through your process.
Bonus – Certificate of Completion
$200 Value
You will get a certificate of completion for 40 (or more) contact hours of training at the end of this program, so you can tell clients that you have a coaching certificate from Happily Family.
risk free GUARANTEE
30-day money back guarantee
WHAT'S IT LIKE TO LEARN FROM CECILIA AND JASON?
Read these Success Stories
I had a goal, but we just broke it. You guys helped me exceed my expectations. So, so grateful. I have so much hope for growing this community, serving in a way that is meaningful for me, and make a living doing it… adore you both!
The program offers everything needed to go from "I want to become a Parent Coach" to "I am a Parent Coach."… Cecilia and Jason are so capable and enjoyable to work with! I learned positive parenting strategies… how to build a parent coaching business and how to coach clients in Parent Coach Training, and how to create a class and sell it.
I would recommend this program to anyone wanting to support parents in the online space. The program is flexible and supported us all where we were at. I have grown in my confidence and have found Cecilia and Jason very encouraging without feeling pressure which is nice.
It really is a great tool to get started and Cecilia and Jason are awesome to work with and learn from. Their network and their knowledge is top notch! It has helped to give me a good understanding of what it will take to go all in, and how easy I can make it on myself…
The information was very helpful and was put into step by step actions that were manageable. The personal feedback from Jason and Cecelia in the group calls and Facebook group was amazing. I was so encouraged and impressed with this. I have the steps to move forward.
Thank you so much for guiding us through this process. You two have been a huge gift to me. This program has truly transformed my business by giving me direction and a clear path. But, even more than that, it has helped me to really dig in and define what it is that I want to offer. I have such clarity now, and that clarity is really driving me forward. So, again, thank you. 🙏
It gave me the foundation and clarity to take action. Instead of feeling totally lost and overwhelmed… I had a very clear vision of what the heart approach I wanted for my business was. I find myself continually coming back to the PCT trainings and they continue to deepen and solidify my understanding and vision at each step.
Since starting PCT I have launched a full website, have a community…, get to support people in a way that I am so passionate about, use my creativity in meaningful ways and see a whole world of possibilities in front of me I couldn't have dreamed of before.
Frequently Asked Questions
blank so others are not open - see advanced tab
Am I too new (or too experienced) for Happily Family Coach Training program
The program is designed for anyone who is passionate about supporting parents to use their personal and professional experience to become a parent coach. You could be a parent of young children, or someone returning from a break in employment, or someone without children who has professional experience supporting families and kids. You may be starting from scratch or already have an existing online presence. If you are ready to follow your heart, support parents, and willing to grow, you will find what you are looking for in this coach training program!
What's included in the Happily Family Coach Training program?
You'll get:
Step-by-step guidance to find clients, grow your audience, and build your online presence
Directions to use simple technology to grow your email list and do coaching
Know how to market, package and sell your service without being pushy
Know how to fill your coaching practice with individual and group clients
Get coaching tools and techniques to get your clients past their roadblocks and help them create the family life they've always wanted
You can listen to the modules anytime for a lifetime!
Need access on-the-go? Each of the replays can be streamed or downloaded as audio files.
Have questions or need support? Talk to us during the monthly Q and A Calls and the Membership Community!
Want to network with other parent coaches? Make friends in the Membership Community.
What is covered in the 9 self-paced modules?
Step 1: Attract potential clients
Content / Questions answered

Handouts / Resources

Session #1:

Clarifying who you serve

What do I already have? Who do I know?

Niche down: Who do I want to serve?

Resource Identification Worksheet

Session #2:

Understanding your Ideal Client

Who is my ideal client?

What is their biggest struggle?

What can I offer them in exchange for their email address?

Ideal Client Worksheet

Parenting Market Report

Lead Magnet Headline Starter

Session #3:

Building your audience

Lead magnet heading and subhead

Create a lead magnet

Activity: Opt-in page review?

Lead Magnet Worksheet

Session #4:

Building your website

Tech, simple website

What should be on my website?

Short term: Opt-in page

Long-term: Story, Bio, Testimonials,

Photos

Activity: Website review?

Tech resources hand-out

Session #5:

Creating super fans

How do I get people to opt-in? Where do I find them?

Email management system, list building is ongoing
Step 2: Sell them coaching
Session #6:

Offering your coaching package

Email to list

Free Session

Sample Email

Recording: Demo with a potential client that actually wants coaching

Session #7:

Handling objections

Money mindset

Scheduling

Intake and Liability Forms

Nurturing

Sample Coaching Forms
Step 3: Doing coaching
Session #8:

Working with your clients

Individual coaching techniques

Listening

Looking underneath the behavior

Unconditional positive regard

Good questions to ask handout

Session #9:

Working with your small groups

Group coaching techniques

Group management

Selling group coaching

Sample emails

Sample sales page
When does the Happily Family Coach Training program start and end?
The Happily Family Coach Training program starts when you register for it! The bulk of the content will be delivered during the first two months—however, you'll have a whole year to get through the content and to get support from the community. You will continue to have lifetime access to the modules and forum.
What if I can't make it to the Live calls?
No problem! If you can't be on live you can send us an email with your questions beforehand! Plus all of the live calls will be recorded and archived inside a members-only site for easy playback or download. You can visit them over and over again at the time that is most convenient for you.
How do I access the videos, coaching calls, and community?
The Happily Family Coach Training program includes 9 Self-Paced Modules, that you can download or stream through the membership website. After you register, you will receive an email with instructions. Additional modules and small group coaching calls will be announced by email and replays will be posted in the membership website. You can join the community with a link that is emailed to you!
Why not just get business advice for free? Can't I just watch your free parent coach workshop series?
Great question! We put a lot of time and effort into our free workshops which offer great tips and tricks. But a workshop series will never match the magnitude of guidance, wisdom, and support you'll get inside the Happily Family Coach Training program.
This coach training is where we take the concepts we talk about in the workshop series and we dive deep into these concepts specific to the parenting market. It's one thing to give you a quick tip in a workshop, it's another thing to get a series of tools, a map, and then support you on your journey.
And most people will rely on the support of a community when they have a question, or get stopped, or overwhelmed–this is why community is an important feature of this coach training.
What if I jump in and realize that the program is just not a good fit for me?
Easy! The Happily Family Coach Training comes with a 30-day Money Back Guarantee, allowing you to participate for the entire first month without any obligation to continue. If you decide that the program isn't right for you in the first 30 days, just let us know and we'll refund 100% of your money!
I like the idea of this but I just feel like I'm too busy and won't get my money's worth?
We've created this class for busy parents and professionals so that the time commitment is about 10 minutes a day or a little over an hour per week for 8 weeks. For a whole year, anytime you've been away from the program, you can jump into the membership site and pick up right where you left off and get support in the community.
Who is the Happily Family Coach Training program for?
This training is for you if you have professional experience supporting families (therapist, coach, teacher, etc) and/or lived experience from raising your own kids. You might be just starting from scratch or you might already have your own business or private practice. You might be an "online newbie", or you could already have a presence online and a social media audience. The only requirement is that you are passionate about helping parents and you are open to learning.
We don't believe in get rich quick programs – only in hard work, adding value and serving others. Our programs are intended to help you share your message with a wider audience and to make a difference in the world while growing your business. As stipulated by law, we can not and do not make any guarantees about your ability to get results or earn any money with our ideas, information, tools or strategies. After all, it takes hard work to succeed in any type of business. In fact, it takes hard work to succeed at ANYTHING in life – try learning to play the guitar without putting in any work, and see how that goes! Your results in life are up to you and the amount of effort and resources that you are willing to put into succeeding. We just want to help by giving great content, direction and strategies that move you forward. Nothing on this page or any of our websites is a promise or guarantee of results or future earnings, and we do not offer any legal, medical, tax or other professional advice. Any financial numbers referenced here, or on any of our sites, are simply estimates or projections, and should not be considered exact, actual or as a promise of potential earnings—all numbers are illustrative only. In fact, the average person who purchases this and other programs never puts the work into implementing the strategies taught and therefore achieves little to no results. Our more detailed earnings disclaimer, privacy policy, and terms and conditions for this program and website can be accessed via the link below. It's all the regular legal mumbo jumbo but we feel transparency is important and we hold ourselves (and you) to a high standard of integrity. Please be safe out there, floss every day, and don't forget to wear sunscreen. Thanks for stopping by.